Boom's Teachers' Utilities
New and Improved! Boom's Help for Rookie Teachers Suggestions for survival.
Seating and Drilling Programs (free)(see sample chart below):
Easy Seats & Driling (for Windows), Seating & Drilling for Mac OSX Tiger or Leopard, and MacSeats (for Mac Classic) will import your class lists from Text files from grading programs, and quickly add the students' names to your class room seating arrangements. Or you may type in the names yourself.
Names can be added randomly or alphabetically. Classes may be randomized at any time for new charts.
You can arrange your rooms in any format you like. The room arrangements and seating charts can be edited by dragging with the mouse. Kids can be exchanged, added or deleted. Spaces for attendance or tardies may be included. Example: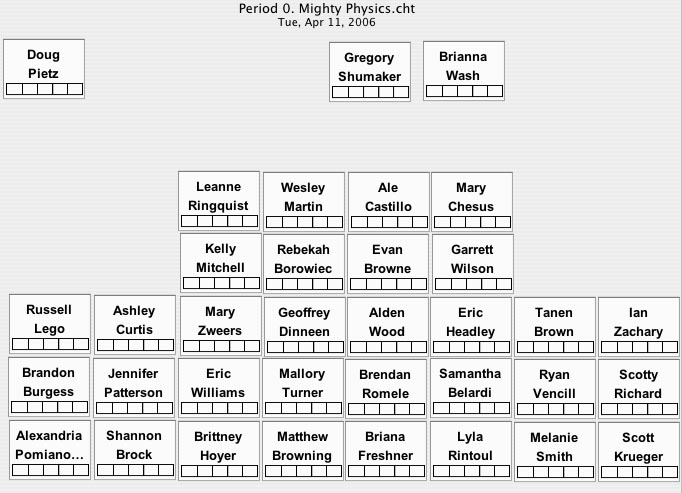 Click here to Download Chemistry Formulas Practice Software.
Return to Boom Page